Welcome! Try a free eBook!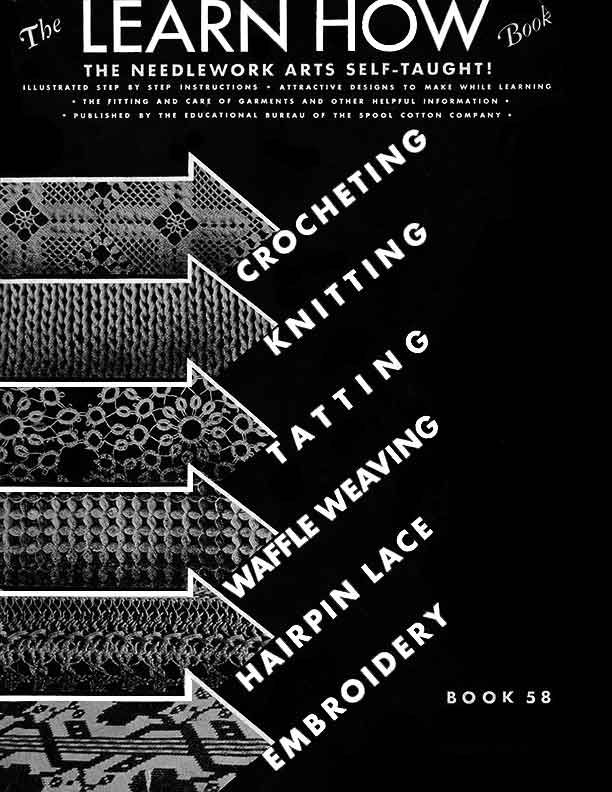 The Learn How Book, Book 58, originally published in 1936 by The Spool Cotton Company, has been fully restored!
This digitally restored eLeaflet is free to all registered accounts. If you have already registered, this eLeaflet is now available in your account.
If you have not registered, please complete the registration process and your free eLeaflet will be immediately available for download.
Please note: Registering for an account will automatically sign you up for my newsletter. If you do not wish to receive the newsletter, when you receive the first, simply click on the "Manage your Subscription" link included at the bottom and unsubscribe. It's as easy as that. But I'm hoping you'll choose not to do that and will instead enjoy reading about all of the new patterns added to the websites!
Still not convinced? Browse through the newsletter archive to see what it's all about.
For more information about this particular leaflet, you can review the patterns inside on the Learn How Book pattern book page.
If you're interested in other eBooks available, you can browse through the selections by reviewing our bundle packages:
Newly Added Crochet Patterns
Newly Added Knitting Patterns