How Do I Access My Purchased eBooks?
When you purchase an eBook or bundle, you will be able to immediately download your purchase by returning to the Purple Kitty website as soon as your Paypal payment is processed.
Step One: Your Paypal payment will be processed to pay for your purchase. Your receipt will look like this.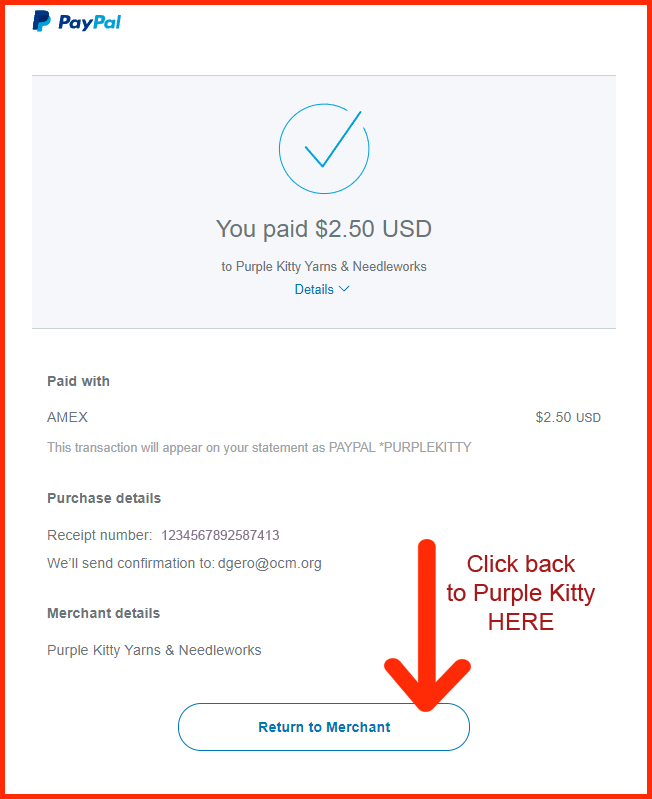 Step Two: When you return to the Purple Kitty website, you will see a summary of your purchases made. Click on the link to enter your Purple Kitty account and access your member area where all of your purchases will be available.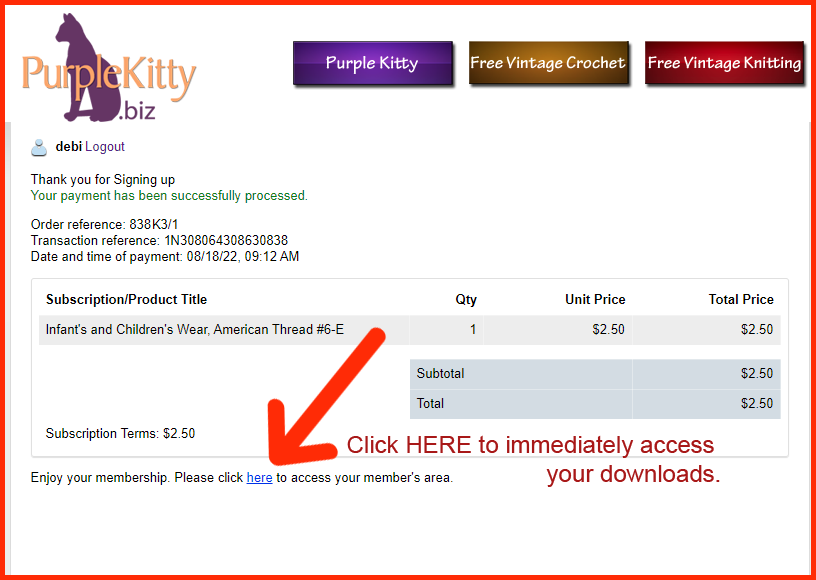 Step Three: Once you have accessed your member area, your subscriptions will all be available as downloadable links in your purchase summary. These links never expire and you can download them as often as you want.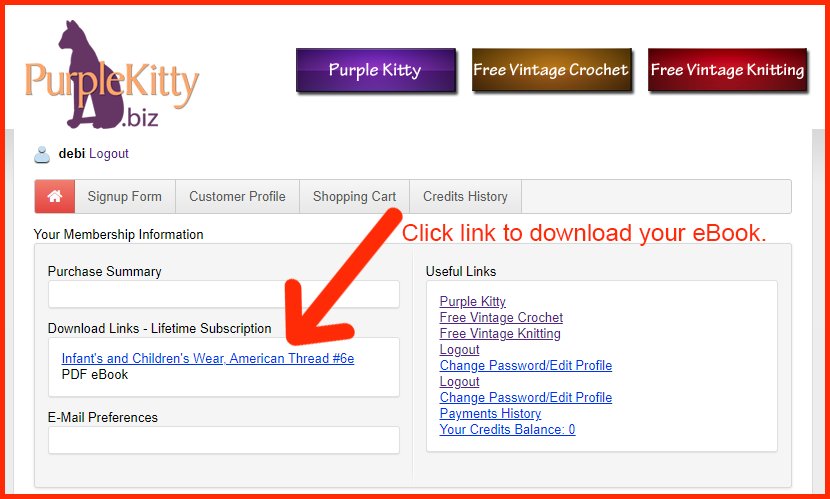 Step Four: You will receive two emails to confirm your purchase, one from Paypal, one from Purple Kitty. If you do not receive your emails, check your SPAM folder. Oftentimes, your email provider will automatically filter in-coming emails and sometimes will incorrectly flag them as SPAM, never delivering them to your in-box.

Step Five: The email you receive from Purple Kitty will have a link to login to your Purple Kitty account member area. This link will never expire and you can use this link to login at any time, from any device.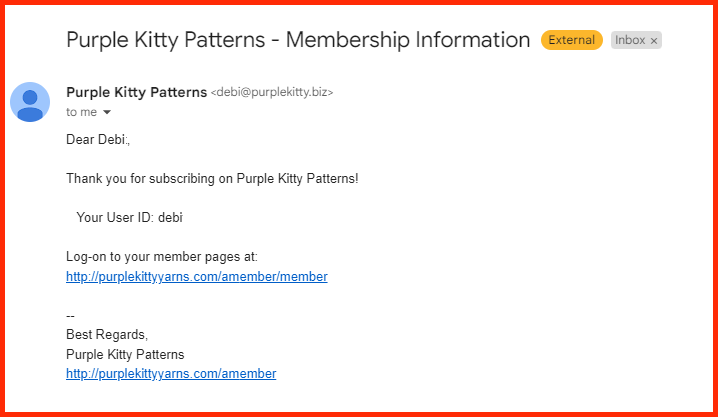 Newly Added Crochet Patterns
Newly Added Knitting Patterns