About Me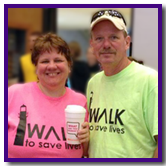 Welcome to the Purple Kitty websites! My name is Debi and providing public domain content has become a bit of a passion for me. I have created several websites dedicated solely to that mission (such as Free Vintage Crochet Patterns, Free Vintage Knitting Patterns, & Our Soaring Eagle Classic Literature).
Purple Kitty is not a large corporation. It's just me...and a little help from my family. :P
Need to contact me? You can reach me on Facebook or Twitter - follow Purple Kitty and join in the conversation there! I try to answer all inquiries within a couple of days, but sometimes I get a little backed up because my first priority is getting new patterns published every single day.
PATTERN ERRORS OR OMMISSIONS
Have you found an error or ommission with a pattern? Please reach me on Facebook to let me know. I'll be happy to check it out and make any necessary corrections.
Please Note: I am unable to help with specific pattern questions. These patterns were designed over half a century ago and originally published by other companies. I have not personally made every item. I am just reproducing these patterns based on the original pattern for your use and enjoyment. If you need additional help with patterns, check out the many craft communities available where there are experienced crocheters, knitters and other crafters who are very willing to help with specific crafting questions.
Please browse around and check out what's recently been added. Sign up for our newsletter to get updates and bookmark us to visit us again. I add new stuff pretty much every day!
VINTAGE LEAFLETS LOOKING FOR A HOME
Do you have vintage leaflets and pattern books (pre-1965) that are looking for a new home? Donate and you'll receive a surprise thank you gift! The address for mailing is:
Purple Kitty LLC
172 Ellen St
Oswego, NY 13126
PLEASE NOTE: I typically go through packages on a quarterly basis, so it may take a month or several before you receive your free gift. This delay is because my first priority is getting new patterns published every single day and with only me working on this endeavor, well, there are only so many hours in a day. I apologize for any delayed response in advance!
COPYRIGHTED WORKS
All patterns and information published on the websites owned by Purple Kitty LLC is either unique content we have written ourselves, has had its copyright expire causing it to pass into the public domain, or permission to reprint was obtained from the copyright holder. If you are a copyright holder and find content published on any of our websites that you believe you hold the copyright for, please contact us with the details at the address above. We make every attempt to ensure that we do not violate copyright law when we add content to our websites, including a search of the Copyright Catalog for any potential copyright renewals.
LINK TO US
If you have a website, feel free to link to us! Add a link on your website to one of our free pattern sites & give your visitors one click access.


Copy & paste code below for button
Newly Added Crochet Patterns
Newly Added Knitting Patterns